TURBOSOUND TS-PC18B-1 Deluxe Water Resistant Protective Cover for 18" Subwoofers, including iQ18B (Without Castors Mounted)
Price

RM349.00

Product SKU
TS-PC18B-1
Brand
TURBOSOUND
Points Needed

22800

Availability
Pre-Order
Description
Highlight
Deluxe water resistant protective cover for 18" subwoofers

Rugged black multi-layer nylon outer material prevents ingress of dirt and dust

Thick interior foam padding provides superior protection in transit

Openings in cover allow access to built-in cabinet handles

Ideal for Turbosound iQ18B (not suitable with castors mounted) and other 18" subwoofers

Maximum speaker size: 690 x 540 x 560 mm (27.5 x 21.0 x 22.0")

Designed and engineered in the U.K.
iQ TS-PC18B-1
Your iQ18B loudspeaker is a finely-crafted audio instrument that deserves the highest degree of protection, so we designed the perfect solution – the TS-PC18B-1 deluxe cover. Made of super-tough black nylon, the TS-PC18B-1 is a "must-have" accessory for your Turbosound 18" loudspeaker.
Protection Against the Elements
Much more than just an attractive coverup, the TS-PC18B-1 is constructed of multiple layers of rugged nylon fabric to keep water, dust and dirt from affecting your loudspeaker investment. The TS-PC18B-1 protects your enclosure during transit to and from the gig – and if the gig or session runs for more than one night, putting the cover back on will protect it from inadvertent spills or other unintentional mishaps.
Made to Travel
A thick layer of interior foam padding provides superior protection from overly-zealous road crews, and the occasional bang and ding the road can dish out. And because the TS-PC18B-1 is designed to fit perfectly and protect your speaker cabinet, custom-sized openings are provided for convenient carry handle access.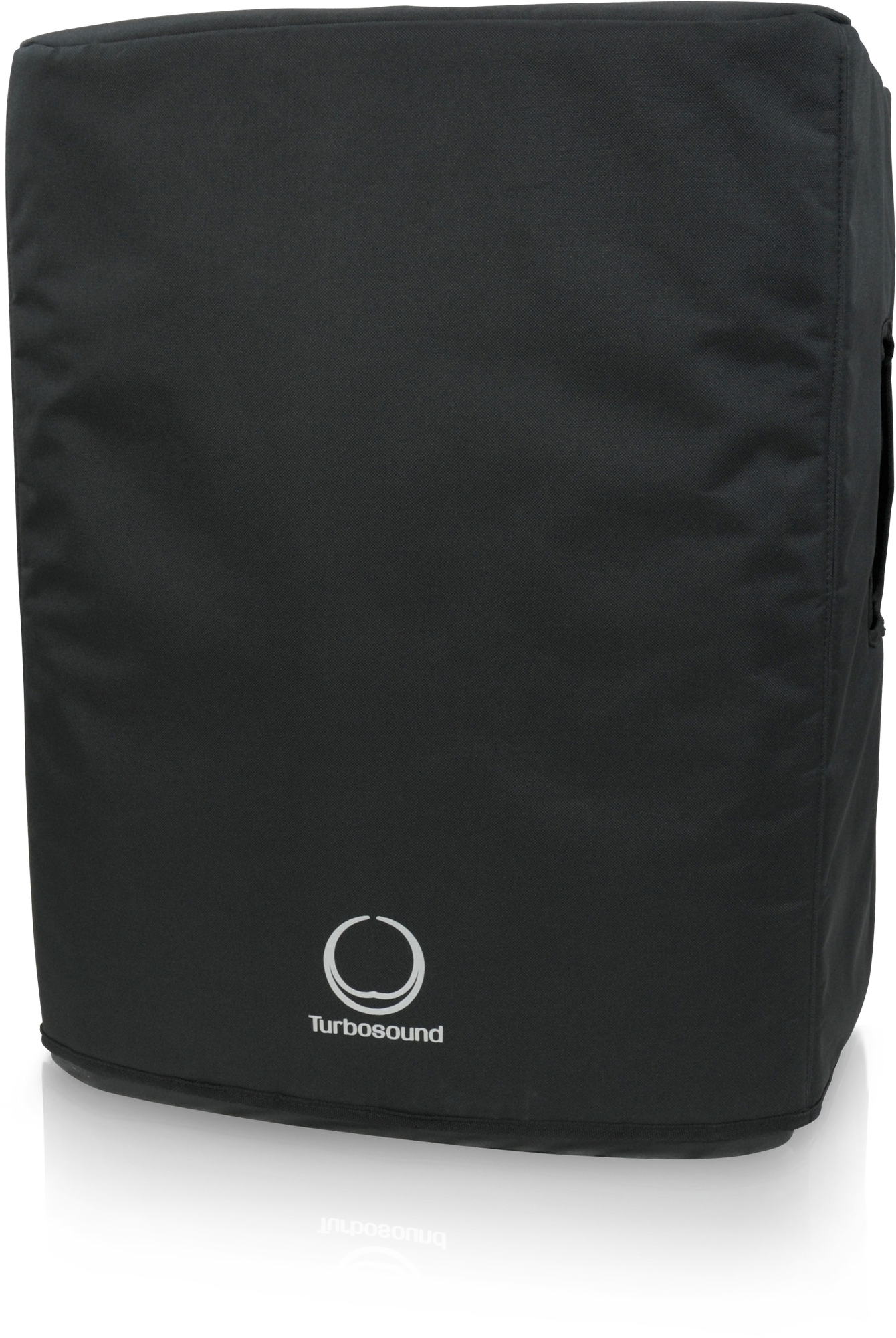 Reviews (0)
view all
back
What's in the box
TS-PC18B-1 x1