Price

RM105.00

Product SKU
GUITAR 2 USB
Brand
BEHRINGER
Points Needed

5750

Availability
Out Of Stock
Description
Highlight
Guitar to USB interface cable

Mono 1/4" jack connector

Ideal for recording electric guitars and basses

5 meter (16.5 foot) cable length

Simple Plug-and-Play connection to Mac* and PC computers

Digital audio output operates at 44.1 kHz and 48 kHz sample rates

Compatible with most 32-bit Mac and Windows* drivers and software
GUITAR 2 USB
Whether you play electric, acoustic-electric or bass guitar, you want to share your passion. But to be heard by the world, you need to record it, right? The GUITAR 2 USB Interface Cable connects your axe directly to music's present and future by plugging straight into your computer. Now when inspiration strikes, you can capture the moment in all its dazzling brilliance – and share it with everyone!
Rock 'n' Roll to High-Tech Connection
The incredible GUITAR 2 USB is the very essence of simplicity. Connect the ¼ " plug to your guitar or bass, and run the USB cable to your computer. It just doesn't get any easier than this!
In the Zone
GUITAR 2 USB's long cable (16.5' / 5 m) provides the ultimate in convenience for tracking in the studio – so you are free to join your bandmates in the tracking room, where all the fun is happening!
Tech Specs
Form Factor:16.5' cable
Simultaneous I/O:Single channel
A/D Resolution:44.1kHz/48kHz
Analog Inputs:1 x 1/4" TS Male plug
Digital Outputs:USB-A
OS Requirements - Mac:Core Audio drivers
OS Requirements - PC:ASIO low latency drivers
Manufacturer Part Number:000-BBN00-00010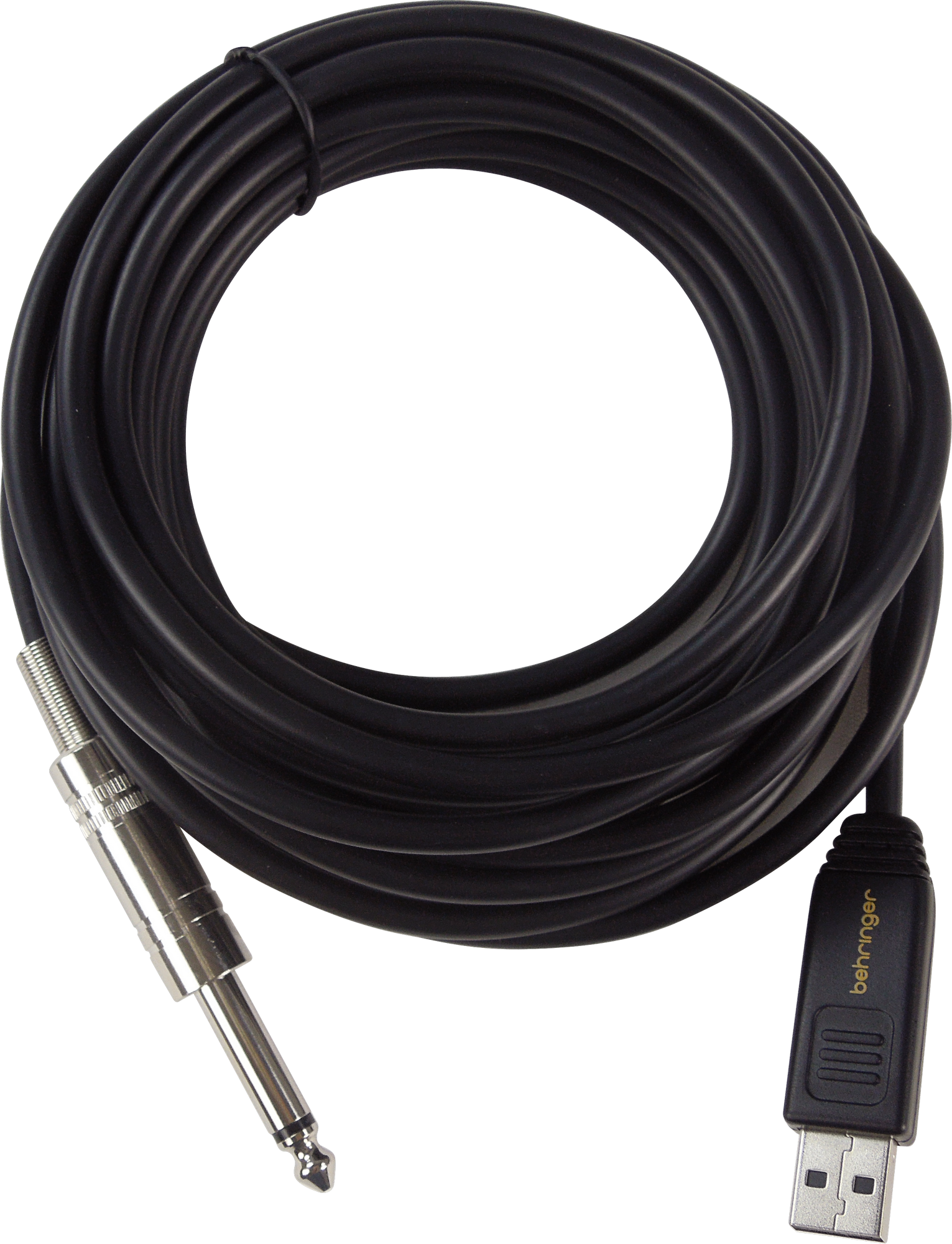 Reviews (0)
view all
back
What's in the box
GUITAR 2 USB x1