Price

RM225.00

Product SKU
HB01
Brand
BEHRINGER
Points Needed

9750

Availability
Out Of Stock
Description
Highlight
Multi-functional Wah-Wah pedal—offers everything you need for all styles and sounds

This Behringer product has been designed to compete head to head with leading products on the market

Total optical control for wear-and-tear-free pedal operation (no mechanical pots and switches)

Unique spring-back pedal mechanism with resistance adjustment for ultimate playing style (option to remove)

Heel-down frequency range freely adjustable via Range control (440 Hz to 250 Hz) for use even with bass guitars

Additional Fine Tune control allows high-end extension of sweep range for incredibly bright, ultra-present tone

Ultra-musical Q control for precise filter shaping to achieve vocal-like effects

Tunable boost function including On/Off switch to push your licks up to the limit

Dual LED indicators for Effect On/Off and Boost On/Off at the tail of the pedal for total control

Ultra-low noise circuitry for outstanding audio performance

Runs on 9 V battery or the Behringer PSU-SB DC power supply (not included)

Designed and engineered in Germany
HELLBABE HB01
The HELL-BABE HB01 is unlike any wah you've ever stepped on, offering a tremendous array of tone-sculpting options. You get everything from "old-school" wah to the most up-to-date sounds, all in one mesmerizing effects pedal. Add to that optical control that does away with noisy pots, an adjustable spring mechanism and tunable boost, and this babe's a contender! The HELL-BABE will add new dimension and depth to your artistic expression.
What's So Great About the HELL-BABE?
First of all, the HB01's heel-down Range control provides low frequency adjustment that can be swept from 440 Hz down to 250 Hz, making the HB01 the ideal companion for either guitar or bass. For custom-tailoring the toe-down frequency range, the HELL-BABE features a Fine control, allowing you to adjust the frequency sweep as high as 2.2 kHz.
Volume Boost
You can even dial in a powerful volume Boost (up to +15 dB), so that when you do step on the HB01, your guitar will rise to the top of the mix. A highly versatile Q control is provided for precise filter shaping and for achieving vocal-like effects.
Tech Specs
Pedal Type:Wah
Inputs:1 x 1/4"
Outputs:1 x 1/4"
Power Source:9V DC power supply (sold separately)
Batteries:1 x 9V
Height:4.7"
Width:3.8"
Depth:10"
Weight:2.6 lbs.
Manufacturer Part Number:000-29800-00010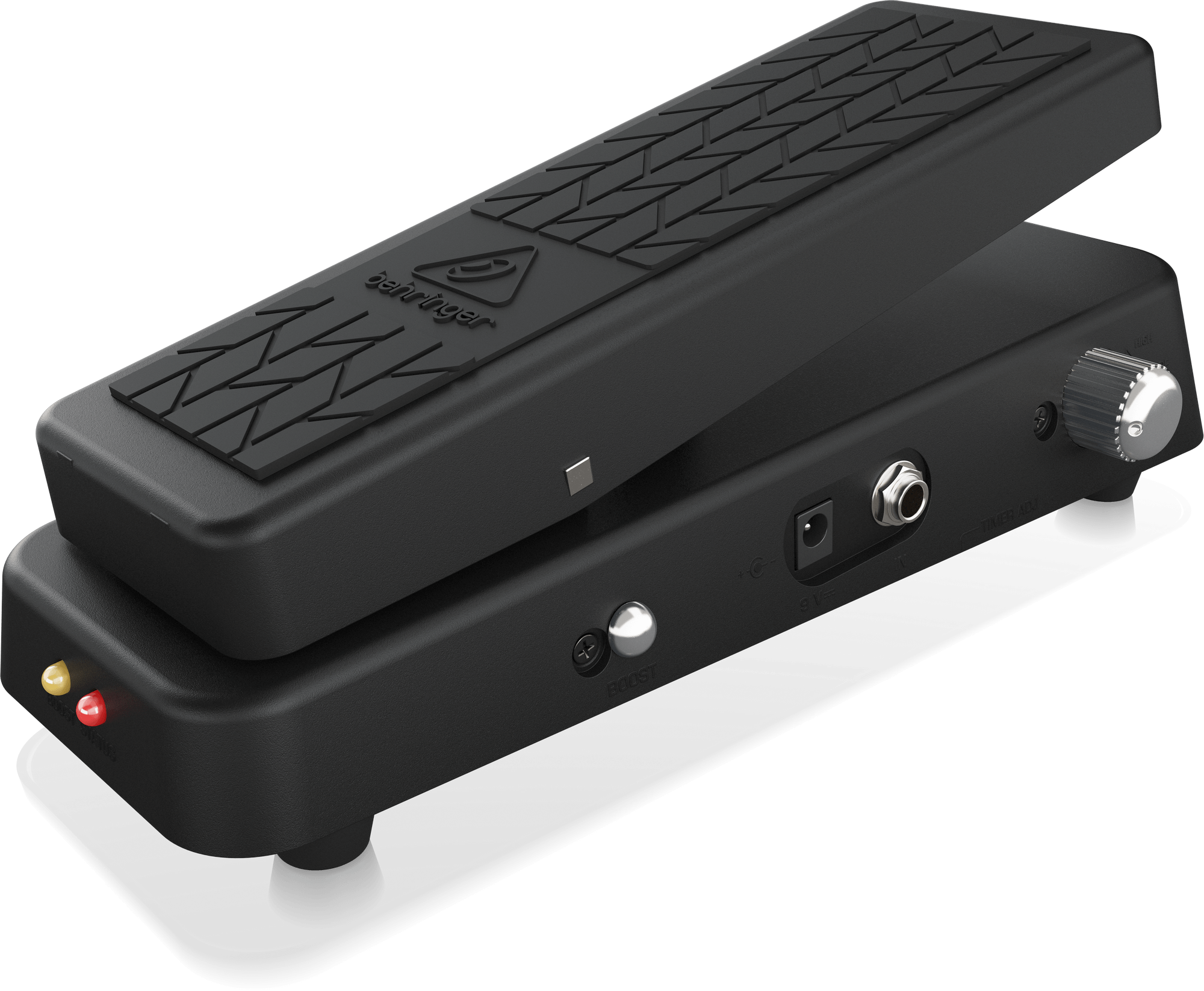 PRODUCT VIDEO:
Reviews (1)
view all
back
What's in the box
HB01 x1