Price

RM177.00

Product SKU
LBC-2900/20
Brand
BOSCH
Size (L x W x H)
25 cm x 12 cm x 7 cm
Points Needed

8850

Availability
In Stock
Shipping Fee
Quantity
Description
Highlight
Unidirectional dynamic microphone
Handheld or stand-mounted use with clip (supplied)
Rugged construction
Modern non-reflective dark grey finish
With this unidirectional microphone, Bosch provides impressive audio performance at an economical price. The LBC 2900/xx is based on a dynamic transducer element that is designed for high speech intelligibility. Its rugged enclosure is both stylish and easy to use in a wide range of public and sound reinforcement applications.
The LBC 2900/xx is a unidirectional microphone intended for either handheld or stand-mounted use. It has excellent cardioid directivity, which reduces acoustic feedback. The built-in on/off switch on the microphone body and the 3‑pin lockable XLR connector at the base ensure that the microphone is easy to install and securely connected. Its modern design gives shielding against bursts (pops).
The LBC 2900/xx is ideal for use with Bosch mixing amplifiers, which are fitted with jack or XLR connectors for the input channels. Together, they provide affordable yet highly versatile public address solutions for shops, restaurants, leisure centers and other smaller applications.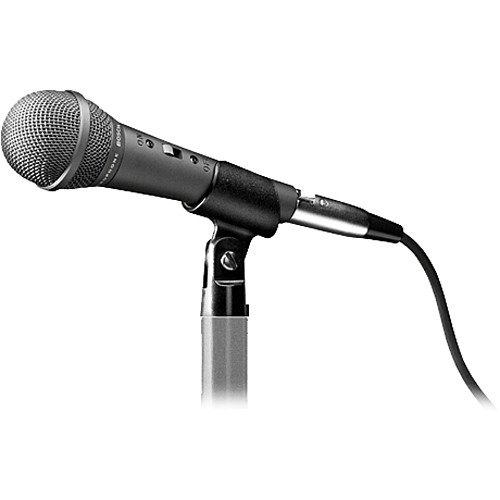 Reviews (0)
view all
back
What's in the box
Handheld Microphone x1