Price

RM504.00

Product SKU
DEEPMIND 12-TB
Brand
BEHRINGER
Size (L x W x H)
89 cm x 31 cm x 13 cm
Points Needed

25200

Availability
Pre-Order
Shipping Fee
Description
Highlight
Deluxe water resistant transport bag for synthesizers etc.

Rugged black multi-layer nylon outer material prevents ingress of dirt and dust

Thick interior foam padding provides superior protection in transit

Integral carry handles and shoulder strap

Ideal for Behringer DEEPMIND 12 Polyphonic Synthesizer

Designed and engineered in the U.K.
DEEPMIND 12-TB
You depend on your DEEPMIND 12 Polyphonic Synthesizer to work perfectly night after night – so protect it with a custom-fit, deluxe, water-resistant transport bag. Made of super-tough, multi-layer black nylon, the DEEPMIND 12-TB is a "must-have" accessory for your DEEPMIND 12 synth.
Protection Against the Elements
The rugged DEEPMIND 12-TB helps keep your DEEPMIND 12 free from dirt and moisture during transit to and from the gig, and protects it from dust in-between performances.
Made to Travel
Equipped with a convenient carry handle and shoulder strap, the transport bag cradles your DEEPMIND 12 in a thick layer of interior padding for exceptional protection during transit.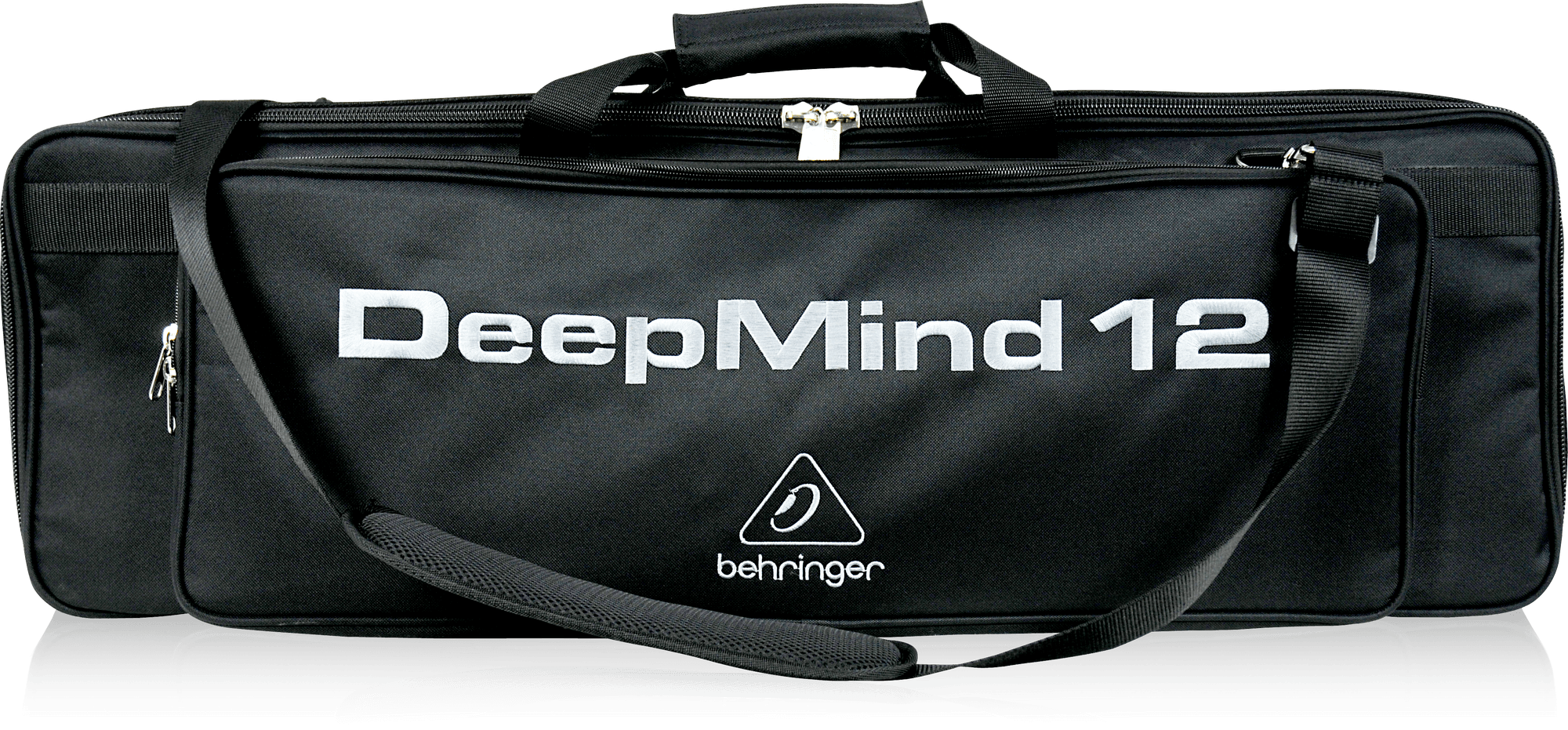 Reviews (0)
view all
back
What's in the box
DEEPMIND 12-TB x1