TC ELECTRONIC ZEUS DRIVE OVERDRIVE Legendary Dynamic Overdrive Boost Pedal with FAT Mod Switch and Optional Buffered Bypass
Price

RM195.00

Product SKU
ZEUS DRIVE OVERDRIVE
Brand
TC ELECTRONIC
Points Needed

13250

Availability
Out Of Stock
Description
Highlight
Highly sought-after overdrive boost circuit with warm tone and amazing dynamic response

Dual concentric gain control blends distortion with a buffered clean signal for transparent, amp-like tones

Treble control adjusts the highs without thinning out the bass

FAT mod switch increases bass and fattens up the bottom end

Stepped-up internal voltage for huge dynamic range and plenty of output on tap via the volume knob

Internal DIP switch toggles true bypass and discreet buffered bypass

All-analog circuit produces rich warm tones

Compact footprint fits on any pedalboard

Top-mounted jacks allow more pedals to be stacked onto your pedalboard

Built-like-a-tank construction
An Overdrive Sent from the Gods
ZEUS DRIVE has arrived direct from the heavens. With its highly sought-after overdrive boost circuit, this golden chalice among overdrive pedals has a luxurious warm tone and quite an astonishing dynamic response, injecting the nectar of the Gods directly into your guitar sound.
Clean or Distorted? Or Better Still Both
ZEUS DRIVE's dual concentric gain control progressively blends overdrive into your clean signal whilst simultaneously increasing clipping for a crystal clear, amp-like touch and response.
Godly Tone Control
Rather than being armed with the same old traditional tone control, ZEUS DRIVE's treble knob allows you to dial-in and tailor your highs without ever thinning the lows.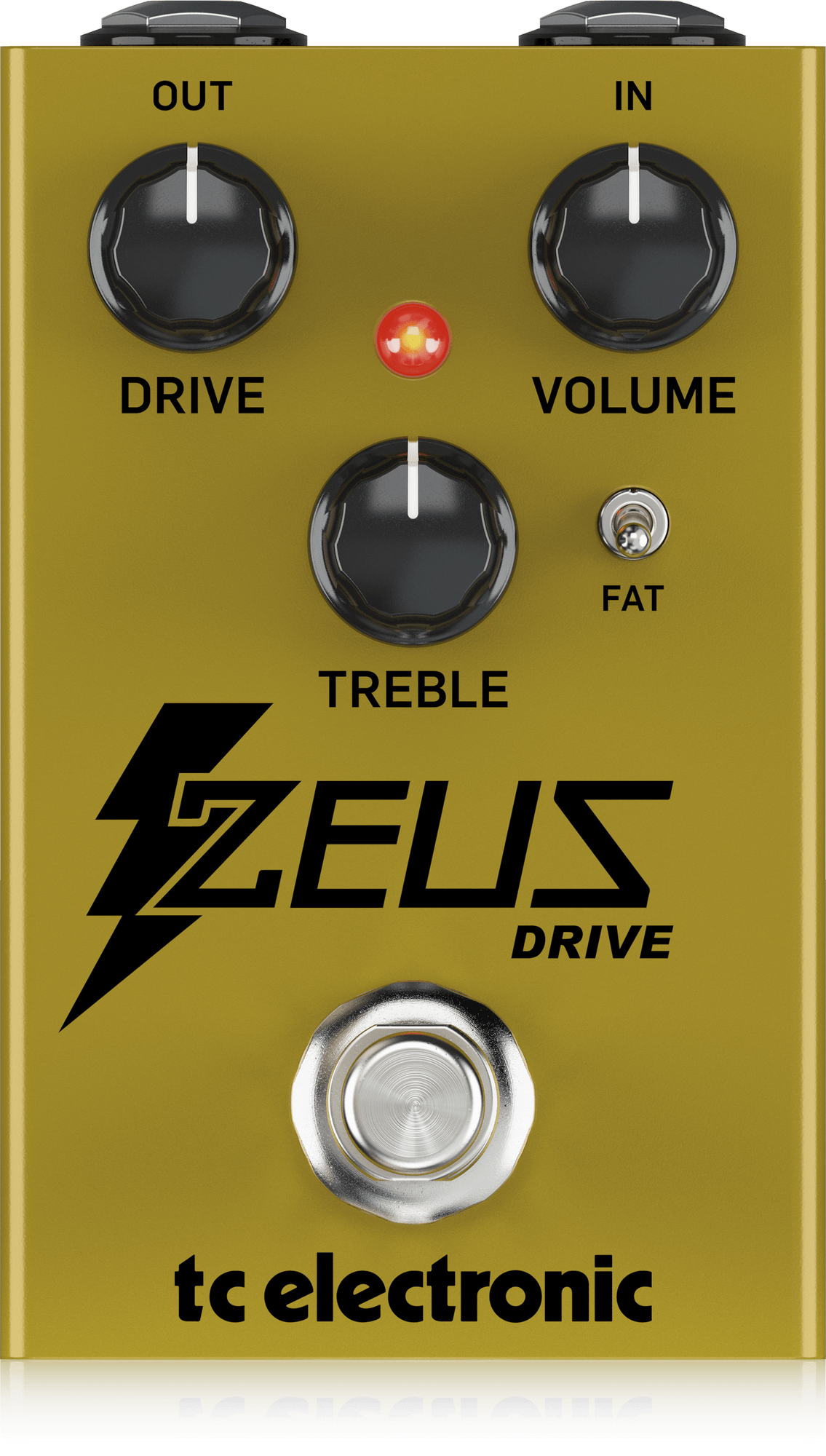 Reviews (0)
view all
back
What's in the box
ZEUS DRIVE OVERDRIVE x1